WORKSHOPS AND TOURS
ASPECTS OF AUTUMN - ONE DAY WORKSHOP | DANDENONG RANGES, VICTORIA.
APRIL 30, 2016.
Improve your photography skills on this unique ONE DAY WORKSHOP. Join Tony Middleton and fellow professional photographer Andrew Brown, taking you to the highlights of the magnificent Dandenong Ranges in Autumn. Included are many 'secret spots' that only locals know about to maximise your unique photographic opportunities and results.
Set approximately 1hrs drive ESE of Melbourne CBD the Dandenong ranges is an amazing place to explore and photograph.During autumn the hills and gardens are cloaked the amazingly brilliant colours of deciduous trees. On this beautiful one day workshop we will take you to some of the best spots, some that only local knowledge can find. Big views, big forests and taking you to the best autumn colour in the ranges are a feature of our shooting. We will take you through composition, understanding light, locations and knowing your way around your gear better. All of the finer details to ensure that your photography is improved and you come away with stunning new images and skill, plus meet like minded friends through a shared interest experience.
This workshop has a maximum of 8 participants (for 2 guides), so not only is there small numbers of particpants, but you also have access to the vast wealth of knowlege from two different pro's. We will transport you around this beautiful district in luxury 4WD vehicles and stop for a delecious lunch (inclusive) where we can talk about all things photography.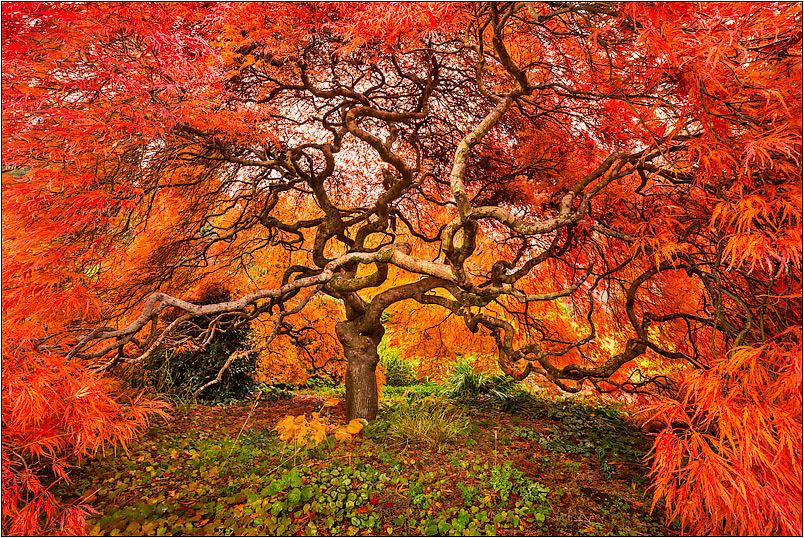 " Tree of colour " www.tonymiddletonphotography.com

" Love bridge" www.tonymiddletonphotography.com
- 10 hrs of exploring and shooting locations.

- A maximum of 8 participants – plenty of one on one time.

- Location transport in luxury 4WD vehicles.

- Lunch included.

- Two professional photography guides.

- Local knowledge to get us to the best spots on the day.

- Flexible itinerary to get the most from locations, weather and day for our shooting.
- Good food and great fun.
Requirements
DSLR.

Tripod.

Walking shoes/boots.

Rain jacket.

Umbrella.
Contact Tony.
Contact Andrew.
Contact us NOW and reserve your place and be join us on the best autumn one day photography workshop in the country!
$395.00